News
Your Role in Behavioral Health and Wellness
Date: 05/01/21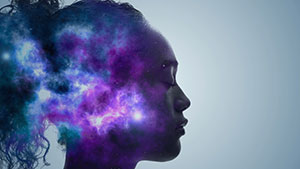 What is behavioral healthcare? This refers to treatment and recovery from mental illness and substance use disorder. Depression, drug and alcohol abuse, and Attention Deficit Hyperactivity Disorder (ADHD) are types of behavioral health problems. Many behavioral health problems are similar to medical problems like diabetes or heart disease and can be treated.
Why is behavioral health and wellness important? Behavioral health shapes how we feel, think, and act. Mental health problems can lead to poor health, self-injury, or even suicide. Studies show that people with depression have an increased risk of stroke and are more at risk for a second heart attack. Mental health problems can happen to anyone and may require help from an expert. Left alone, problems can get worse. Warning signs of a possible problem:
• Sudden changes in behavior
• Missing too much work or school
• Changes in appetite
• Changes in sleep pattern
• Trouble focusing
• Increase in isolating behaviors
• Increase in irritability and/or anger
Who can provide mental health services?
• Medical Doctor: Can treat or refer you to an expert.
• Psychiatrist: Medical doctor who can prescribe medication and specializes in the treatment of mental health concerns.
• Therapist: Can provide psychotherapy and/or mental health testing but cannot prescribe medication. Some types of therapist are Psychologists, Licensed Professional Counselors (LPC), Licensed Clinical Social Workers (LCSW), and Licensed Marriage and Family Therapist (LMFT).
• Nurse Practitioner: Can be experts in mental health concerns and can prescribe medication in most states.
What to expect at your first appointment: Your provider will want to get to know you and what problems you want to work on. They may ask about your family history and want to help in finding your strengths and skills. Providers are bound by strict rules to keep your information private. What you tell your provider helps them create the right treatment plan for you. Your treatment plan is made by you and your provider and may include:
• Medication
• Individual or family therapy
• Goals and objectives
• Services specific to your needs
Ways to improve your health and wellness:
• Talk to friends, family, and peers.
• Get moving! Workouts are great for your health.
• Get involved! You can volunteer, pick up a fun hobby, or join a group.
• Avoid drugs and alcohol.
• Plan to deal with stress before it happens.
Feeling better: The key person in treatment is YOU. You and your provider should make a treatment plan that is based on your goals for your health. Help your provider by:
• Talking openly and honestly about your feelings and progress.
• Writing down how medications are making your feel.
• Being active and involved in making choices about your treatment.
If you're ever unhappy with your treatment plan or your provider, call us. We want to know if you aren't seeing results. We can help you find a new provider.
This information is not intended as a substitute for professional medical care. Please always follow your healthcare provider's instructions. Programs and services are subject to change. Managed Health Network, LLC (MHN) is a subsidiary of Health Net, LLC. The MHN companies include Managed Health Network and MHN Services, LLC. Health Net and Managed Health Network are registered service marks of Health Net, LLC or its affiliates. All rights reserved.